Calendar View
List (Current)
Kids Learning Code: Gamemaking and Circuitry with Scratch & Makey Makey
Filter the Calendar
<< back to calendar

April 21, 2018
10:00 am to 12:00 pm
Location:

Main Branch Library- 74 Mackenzie St. Sudbury

Contact:

info@canadalearningcode.ca
Description
https://www.eventbrite.ca/e/kids-learning-code-gamemaking-and-circuitry-with-scratch-makey-makey-for-ages-6-8-parentguardian-registration-43936855317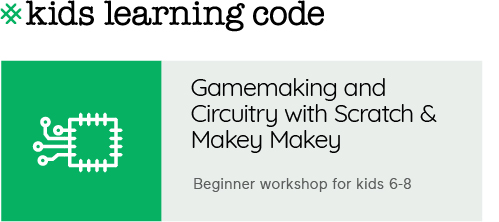 ---
Ever wonder what it would be like to high five someone to play Flappy Bird? Or press bananas to play Pacman?
At this workshop, the sky's the limit! This experience allows learners to discuss their favourite games and explore what it would be like to build an off-keyboard controller to play them.
Together, we'll learn all about basic circuitry through the use of a MaKey MaKey, an invention kit that allows anyone to build physical circuits through a micro controller, a set of alligator clips, and anything that is conductive. We'll connect things like aluminum foil, Play-Doh, and fruit to our computers and test out how these objects can act as an extension of our keyboard.
Learners will then pair up and use Scratch, a beginner-friendly programming environment, to build their very own game. Then, they'll explore how they can take their game off the keyboard and create game controllers that players can use for a more interactive and challenging experience!
Each Gamemaking with Scratch & MaKey MaKey workshop has the same flow, but different activities. Come and create a new game every time!
Who is this for?
This workshop is for kids ages 6-8. Our workshops are designed to give learning experiences that are fun, engaging, empowering and inspirational. Through hands-on, collaborative, project-based learning, kids end the workshop having built something. This workshop experience is designed to help kids see technology in a whole new light – as a medium for self-expression, and as a means for changing the world.
Prerequisites:
None! Our workshops are designed for absolute beginners!
What's Included: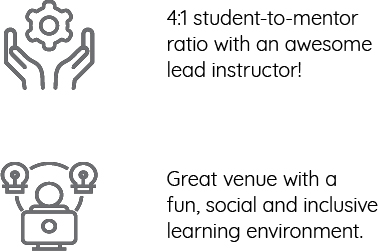 Requirements: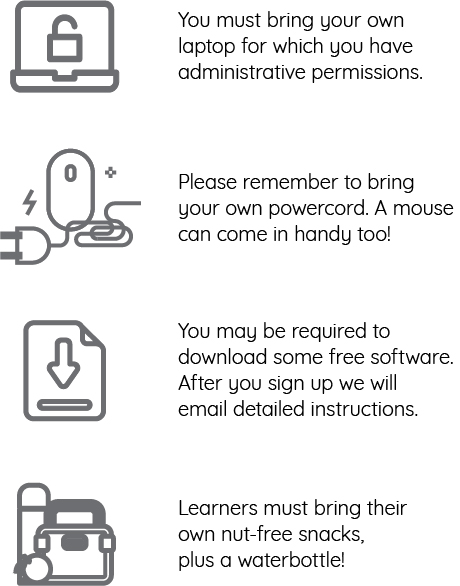 Note: If you do not have a laptop to use during the duration of the workshop, we have a limited quantity that we can loan out. The option to borrow a laptop will be included in your order form when registering.
Many of these events have been added by community partners. While we make every effort to make sure the details are correct, mistakes can happen. Contact the agency directly to confirm details.